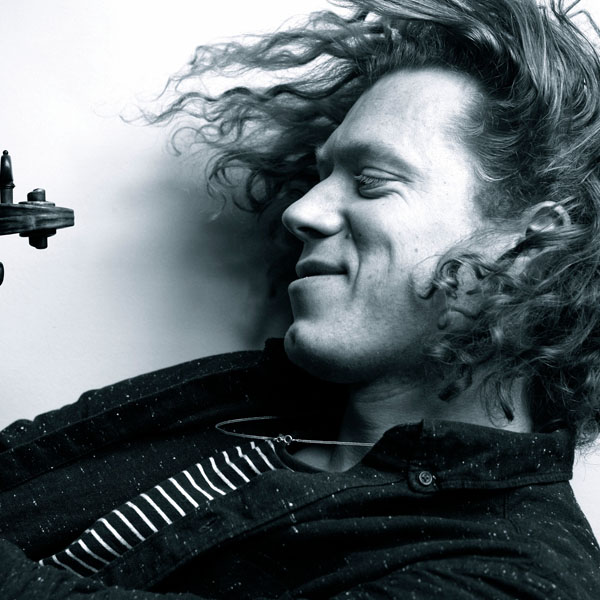 A graduate of the Yehudi Menuhin School, Cambridge University, and Berlin's UdK, British-German violinist and violist Max Baillie is sought after as soloist, chamber musician, and orchestral leader in the UK and abroad. 
Max's musical life reflects his interest in the cross-pollination of musical styles. Artists has worked with include Steve Reich, Mischa Maisky, Bjork, John Williams, Thomas Adès, Bobby McFerrin, Zakir Hussain, James Thierrée, and many more. From folk tunes in the Welsh hills to major festivals across the world, Max leads a dynamic life which embraces classical, improvisation, contemporary, and experimental music. 
As regular guest-director of Swiss chamber orchestra CHAARTS he has toured with artists including Mischa Maisky and Fazil Say, in Switzerland, Germany, and China, and has recorded for Sony and Berlin Classics. He has also guest-directed other ensembles including Scottish Ensemble and Manchester Collective. 
 
Max founded Lodestar Trio with stars of the Scandinavian folk scene Erik Rydvall and Olav Mjelva, exploring Baroque music through the meeting of violin, Swedish nyckelharpa, and Norwegian hardanger fiddle, and with whom he will release the group's debut disc Bach to Folk for a the Naxos label in August 2022. 
Max plays in ZRI, a quintet drawing together the folk and gypsy influences in works by Brahms, Schubert, and Janacek, and which was inspired by the Red Hedgehog Tavern: a Viennese gateway to the East as well as a favourite drinking hole. Together they have played at festivals across the UK and in Europe and most recently appeared as featured artists and on Swiss radio at the Boswil Sommerfest. They also tour their own live score to Charlie Chaplin's early classic 'The Adventurer'. ZRI looks forward to releasing its 3rd album on First Hand Records later in 2022.

Max is a regular at chamber music festivals, which in the last few years have included SoNoRo in Romania and Italy, Natalie Clein's Purbeck International Chamber Muisc Festival, Lawrence Power's West Wycombe Chamber Music Festival, Plush Music, and plays regular duo concerts with his father, cellist Alexander Baillie, including touring the Brahms Double concerto with national orchestras of South Africa. For almost 10 years Max has played with Notes Inegales, an innovative contemporary music and improvisation group which invites diverse musical guests for each of their club nights near Euston, including regular slots for the London Jazz Festival.

Max is one half of Sonnen, an experimental electronic music duo with Vahakn Mattosian which has taken part in Snape Maltings' Festival of New and been resident artists supported by the Britten Pears Foundation. 
Max's teachers include Natasha Boyarsky, Itzhak Rashkovsky, and Ivry Gitlis. He plays the mandolin, and graduated Christ's College, Cambridge, with a first class degree in Political Philosophy. He is proud to be supported by the Royal Philharmonic Society as part of their Enterprise Fund towards his project re-visualising Bach's solo works for violin and cello. 
Max plays on an 1845 J.B Vuillaume violin and a 2009 viola by Stephan von Baehr.